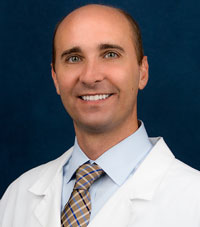 Justin K. Spooner, MD
Dr. Justin Spooner attended University of Buffalo School of Medicine where he obtained his Medical Doctorate with Research Honors. He completed his Pediatric internship and a residency in Adult Psychiatry at Tulane University, then completed advanced fellowship training in Child and Adolescent Psychiatry at Johns Hopkins Hospital and Indiana University. Dr Spooner has been recognized for excellence in medical student education, research, and received individual recognition by the Johns Hopkins Hospital CEO for patient care. Dr. Spooner has special training in Autism and Developmental Disabilities as well as Pain Medicine and has worked extensively with children suffering severe PTSD and other debilitating anxiety disorders. Dr Spooner has been a paid lecturer for both pharmacology advances and genetics.
Dr Spooner has worked with Autism and Foster Children both in Indiana and Florida and continues to work with Daniel Kids to help children at risk.
Board Certified:
American Board Child and Adolescent Psychiatry and Neurology
American Board Adult Psychiatry and Neurology
American Board of Pain Medicine
American Board of Addiction Medicine